Your Guides to Custom Home Remodeling in the Montpelier, Vermont region.
The Clar Construction team consists of professional designers, craftsman and carpenters who will help bring your vision to life – from start to finish.
Our Team At Clar Construction
Clar Construction has been remodeling homes, building additions, decks, custom cabinetry and built-ins since 2004. We have a professional team of production staff, partners, vendors and office staff looking forward to serving your needs as you consider a project for your home.

We work with our clients from the project development stage all the way through to completion. As a result, we are able to let our clients know exactly what a project will cost before the project begins so that everyone can know what to expect.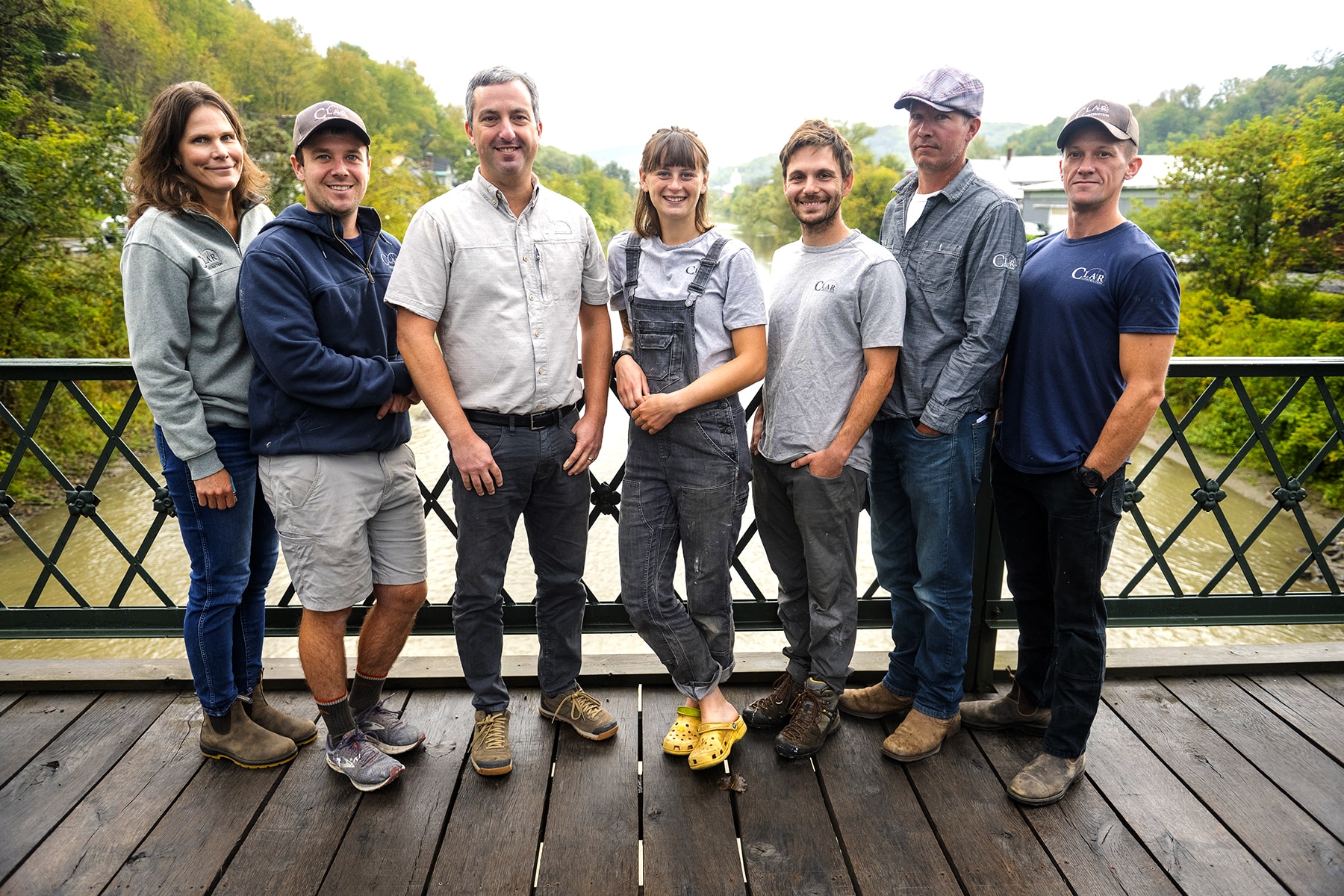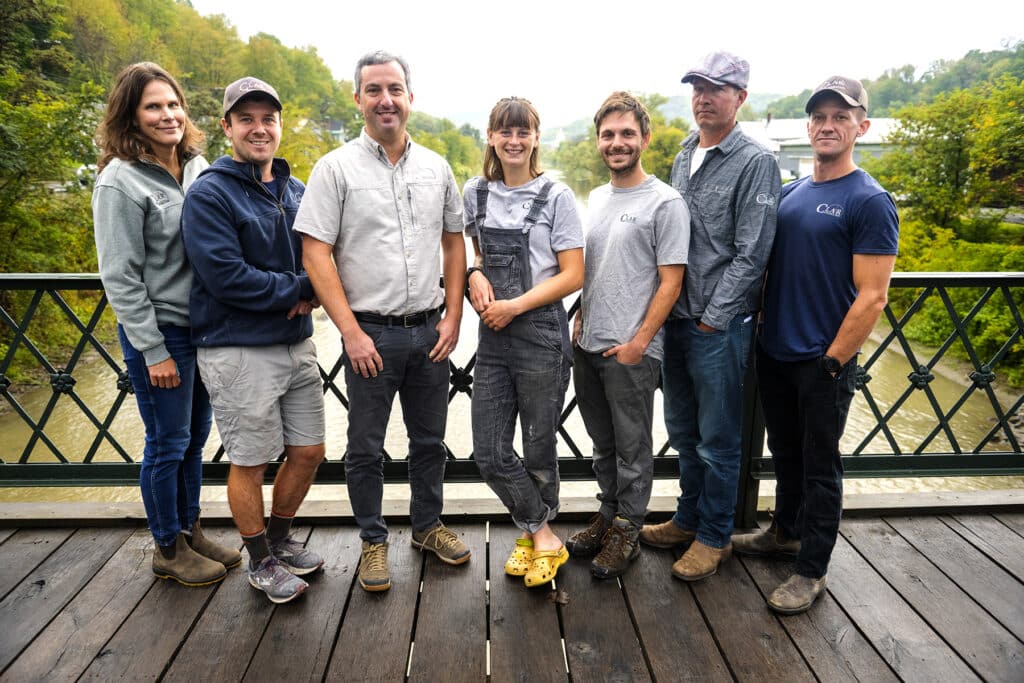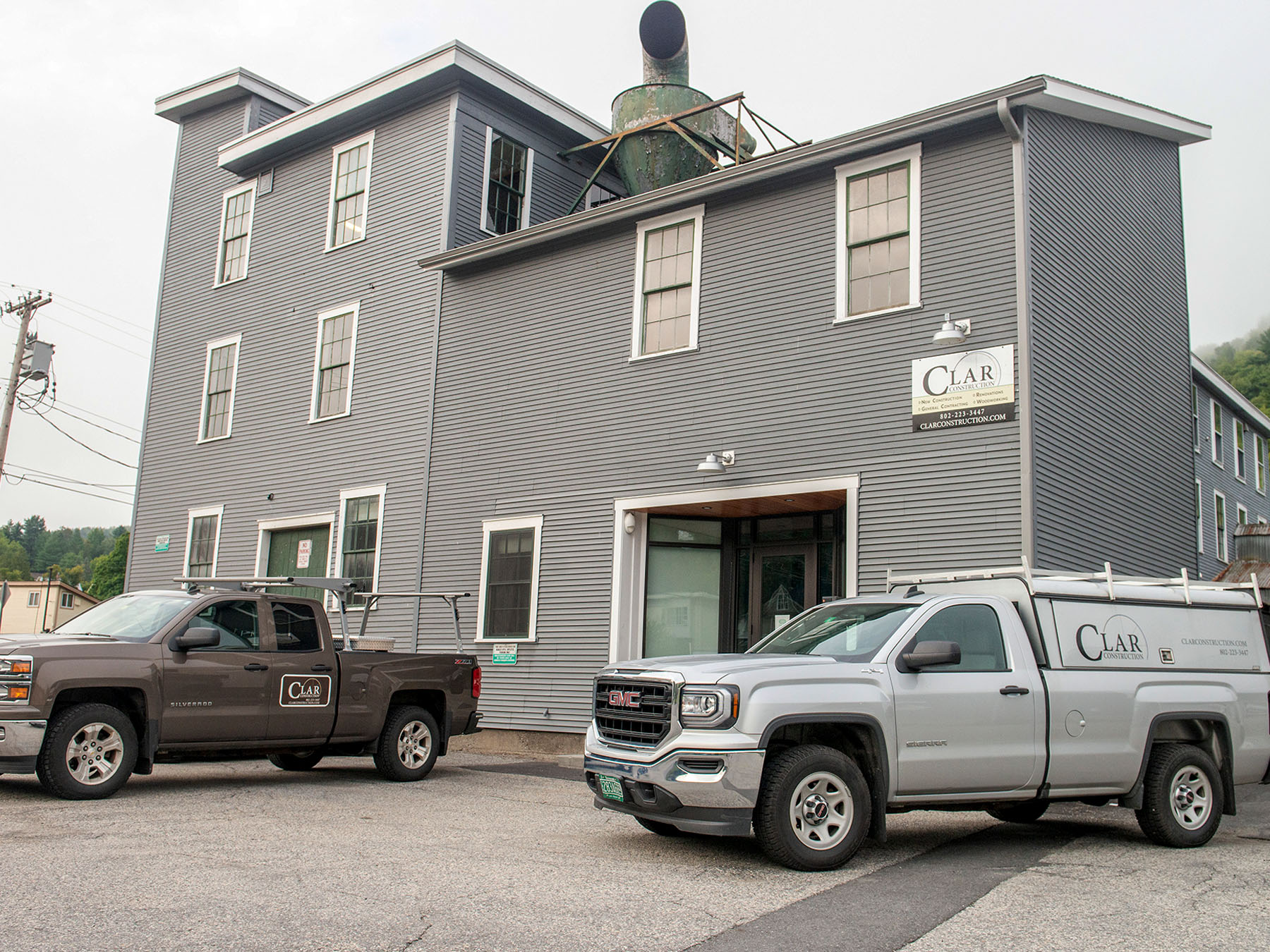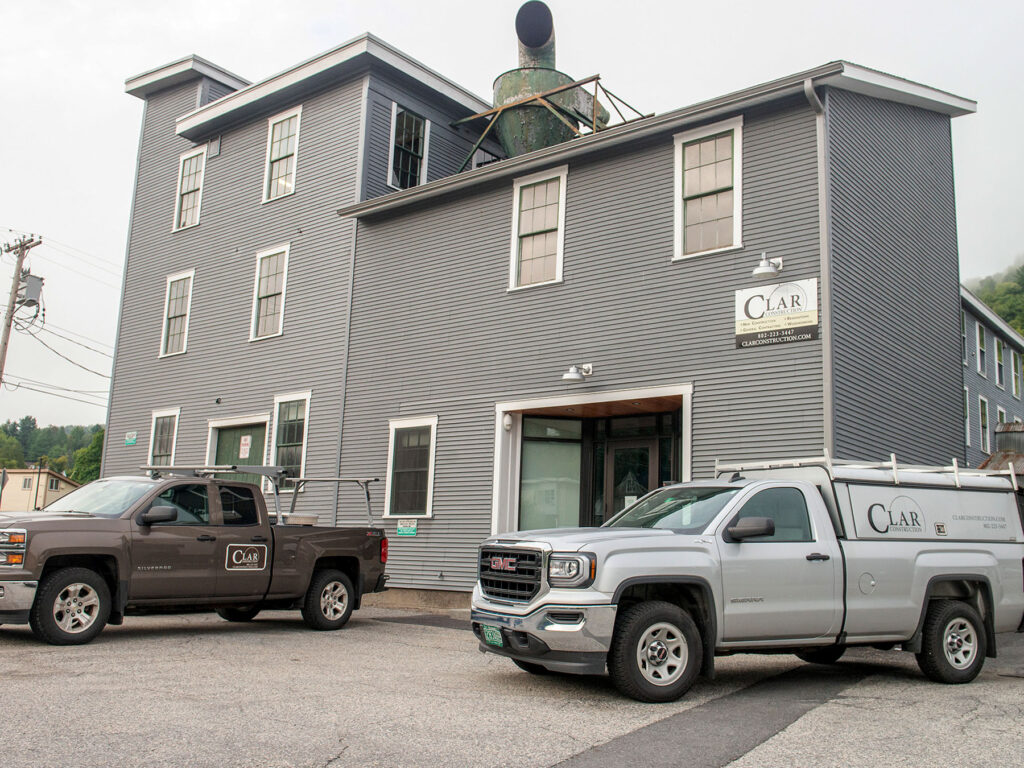 Our Shop In Downtown Montpelier
Our shop is in what was once the National Clothespin Company building on Stone Cutters Way in Montpelier.
When we moved in, the company had just finished running the final 10,000 board feet of maple through their machines — machines that once made that quintessential 1853 Vermont invention, the spring-loaded clothespin.

Since National Clothespin vacated, we have been converting the old woodworking facility into a modern millwork shop. It's an inspiring industrial space with lots of natural light, and with walls and floors that speak to 100 years of manufacturing heritage.

We take pride in our standards and a durable final product
Use our knowledge of the whole house as a system

Plan carefully and invest time in quality

Are persistent at solving problems

Take pride in accuracy and efficiency

Choose quality materials

Produce excellent work we are proud to contribute to the community
We value inclusive, two-way communication
Seek mutual understanding of common goals

Work together to find solutions

Ensure everyone's perspectives are understood

Ask questions, offer perspectives, and check-in regularly

Are sincere, honest, and genuine

Practice patience

Use a respectful tone with each other, with clients, vendors, and with trade partners
Sincere relationships define us
Respect each other and all clients and partners

Anticipate one another's needs and show up for each other

Keep our word

Follow through

Own up to mistakes

Acknowledge, respect, and respond to unexpected client needs

Work with trade partners whose standards and values align with ours

Acknowledge that we guests in our clients' homes
We are committed to our community and long term sustainability
Support our community through volunteer time, carpentry, and personally relevant projects

Respond to people in need

Are generous

Practice responsible building science

Support local businesses

Our approach serves our long-term vision of sustainability

Build quality, long lasting projects that perform efficiently

Pay a liveable wage
Our team is committed to learning, personal growth, self-fulfillment, and meaning in our work
Pursue personal and professional growth

Are open to new ideas

It is safe to make mistakes and keep learning

Client feedback leads to action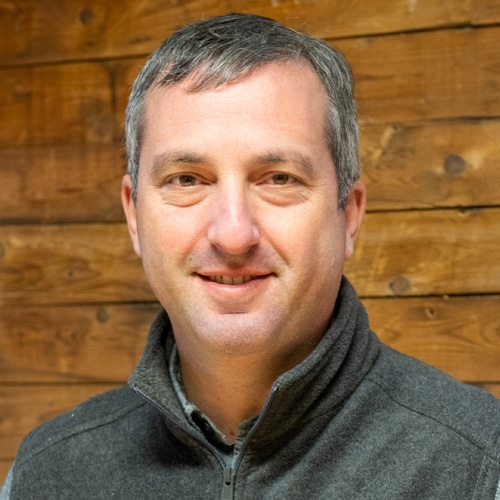 Dan has been in construction since 1996, when a part-time job in college introduced him to carpentry. He continued working with wood after graduation, and started Clar Construction in 2004.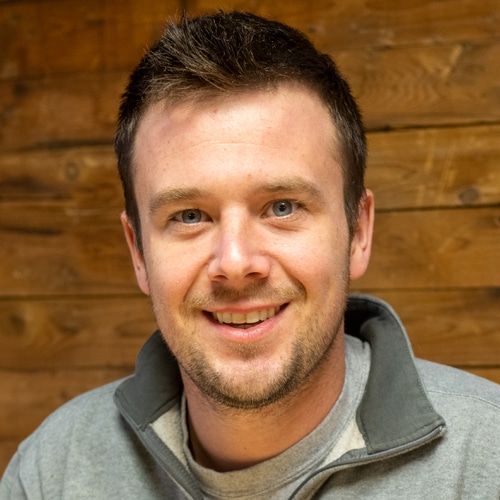 Since Jared joined the Clar team he's been focused and successful in becoming an extremely talented carpenter that we're proud to have on our projects.  His high-quality carpentry and clear communication work together with his kind, authentic demeanor that has our clients consistently offering him their praises as they welcome our team into their homes.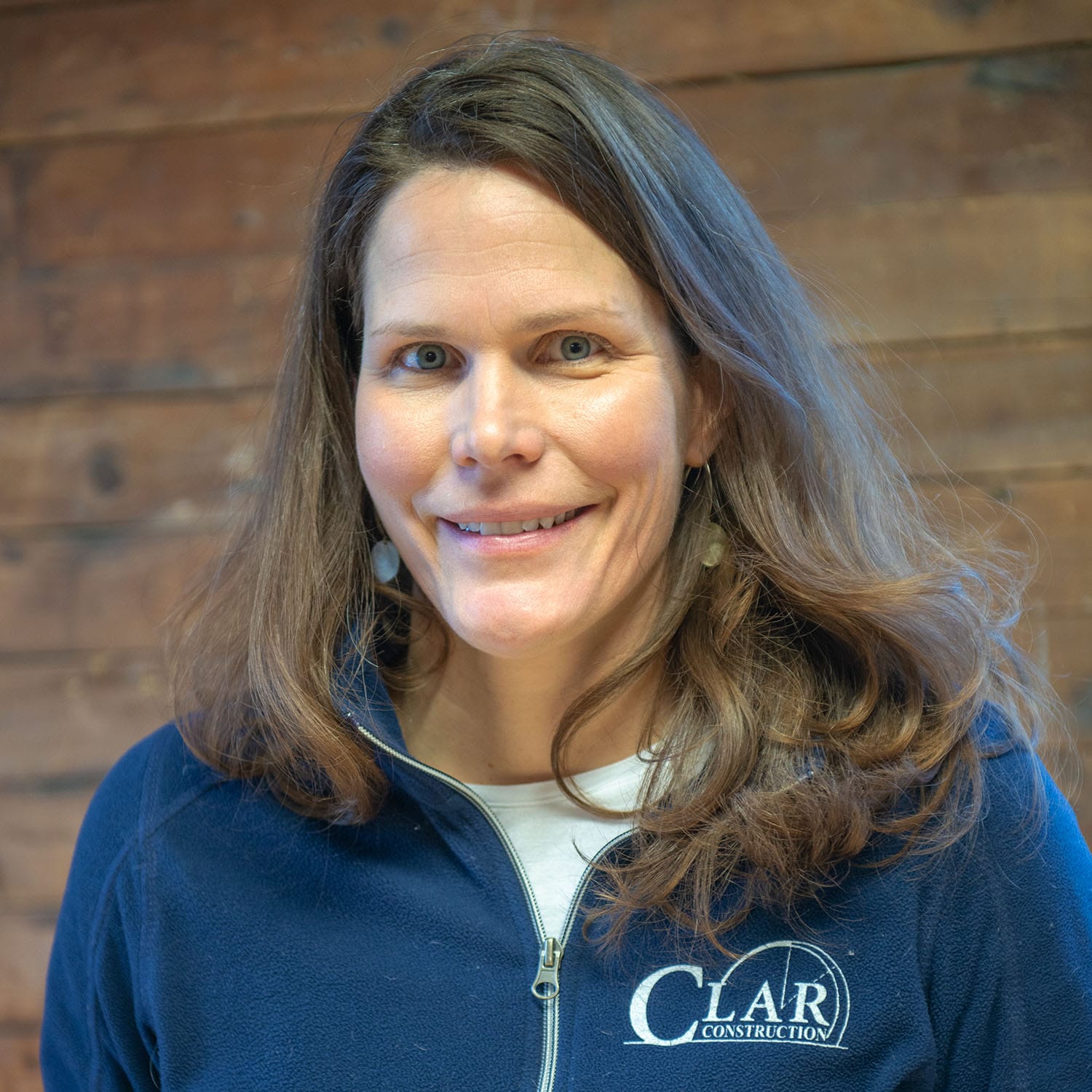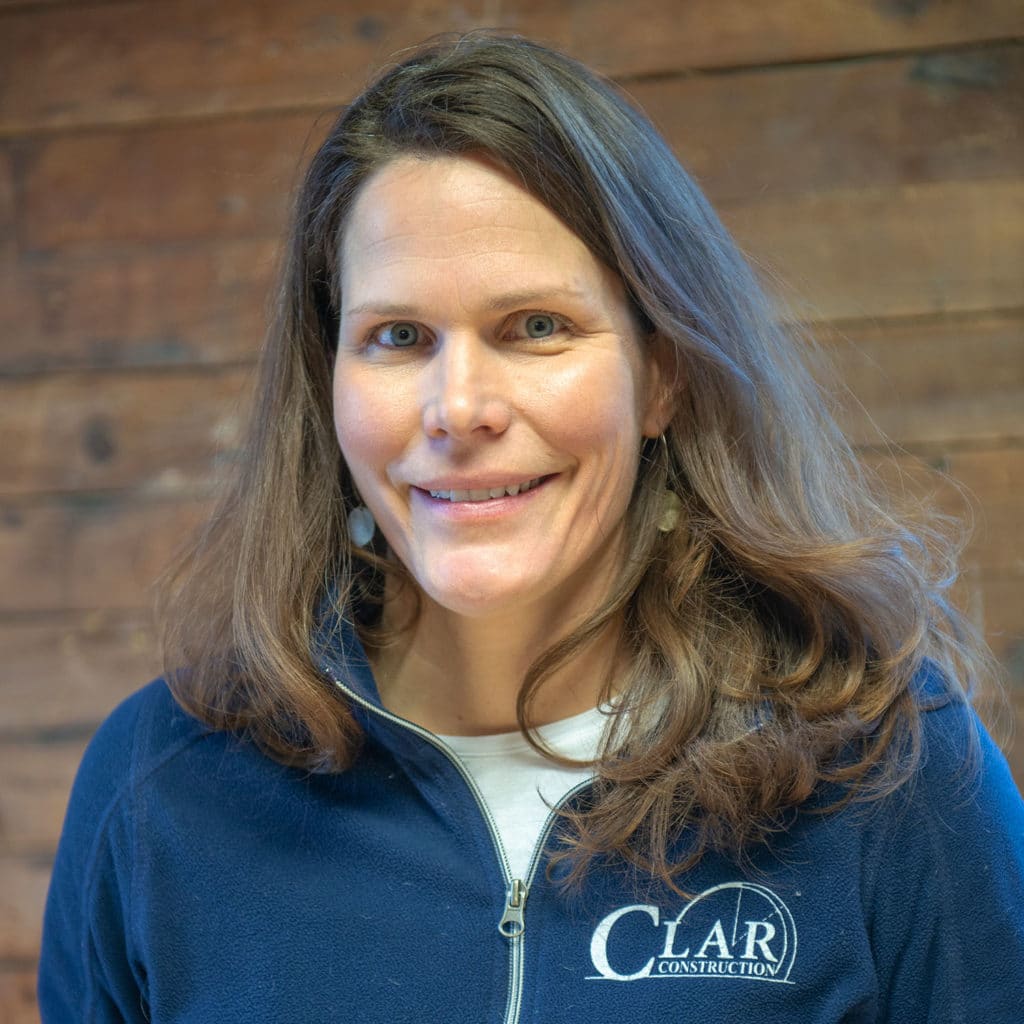 Dana provides the bookkeeping expertise to Clar Construction. Working mostly behind the scenes she does a huge job in keeping our house in order!
After some years working in the agricultural community, Meg joined us an Apprentice Carpenter in 2021. She's got an awesome, positive demeanor and is a great problem solver offering creative solutions to the endless puzzles that we piece together. She's gaining an incredible amount of skill as she learns more and more about carpentry.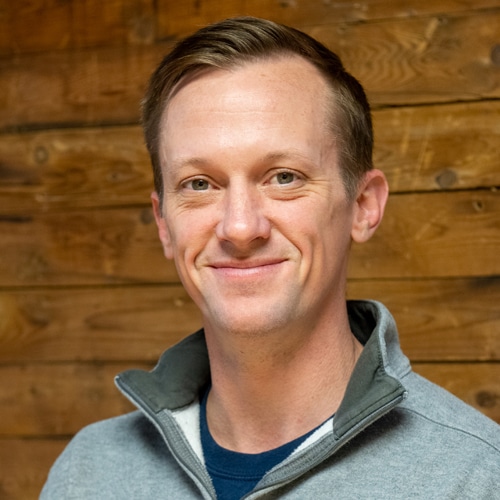 Miky came to Clar Construction from a position in eduction and before that had several years working in the trades in a cabinet shop and in the field. He is glad to be back working with his hands and has made great strides as a Carpenter since starting at Clar. He's got a reputation for being highly precise and caring in all the projects he works on.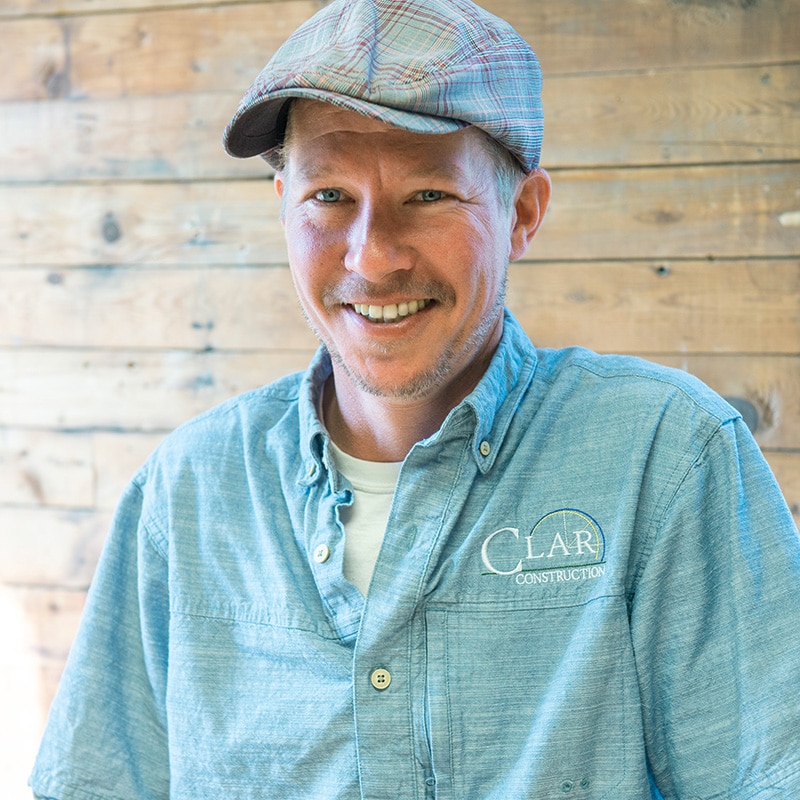 Erik started his career in carpentry in 2002 and has been honing his carpentry and woodworking skills ever since. We're pleased to have his expertise and leadership on the Clar team as Lead Carpenter. His creative thinking, command of the trade, and drive to produce combine to produce excellent results for our clients.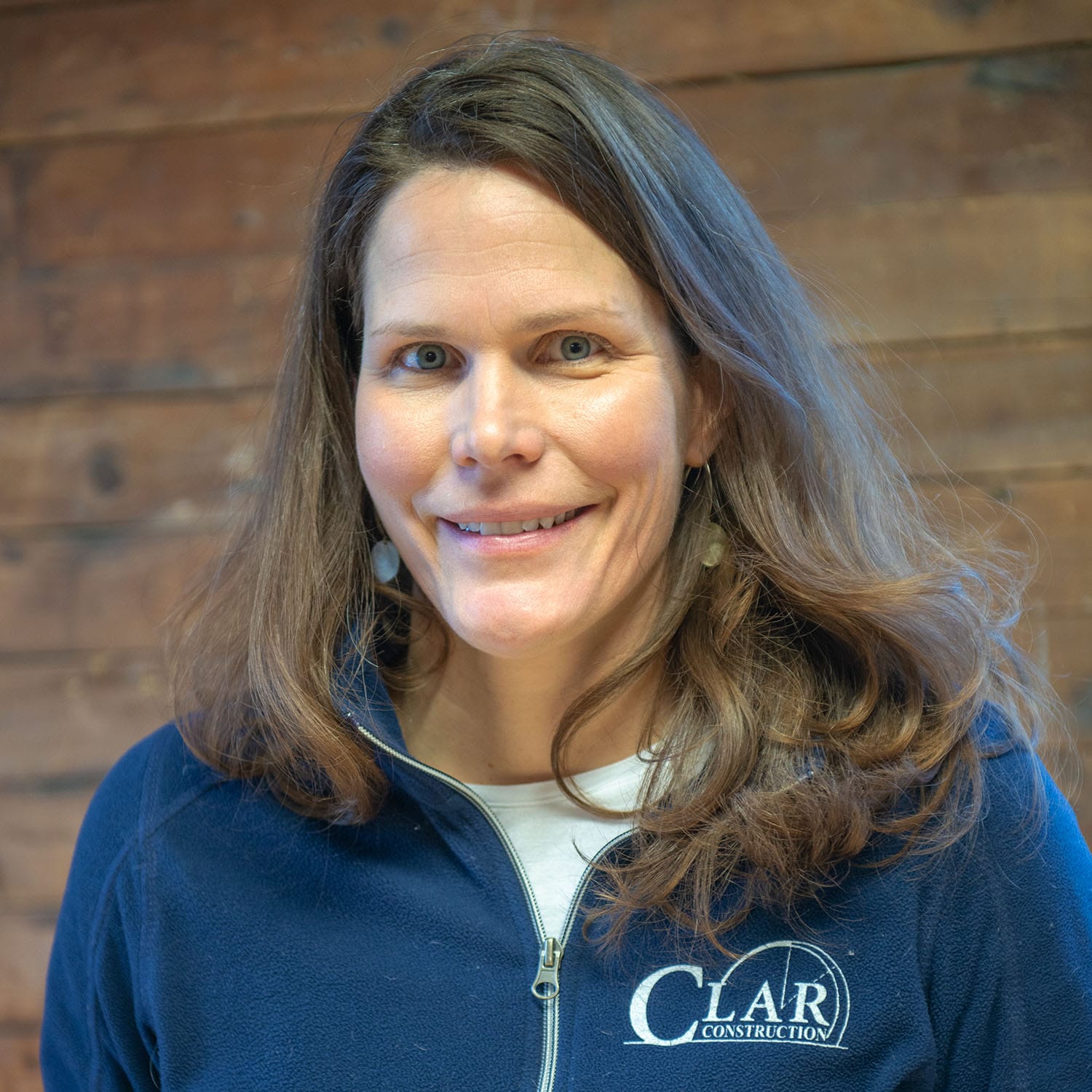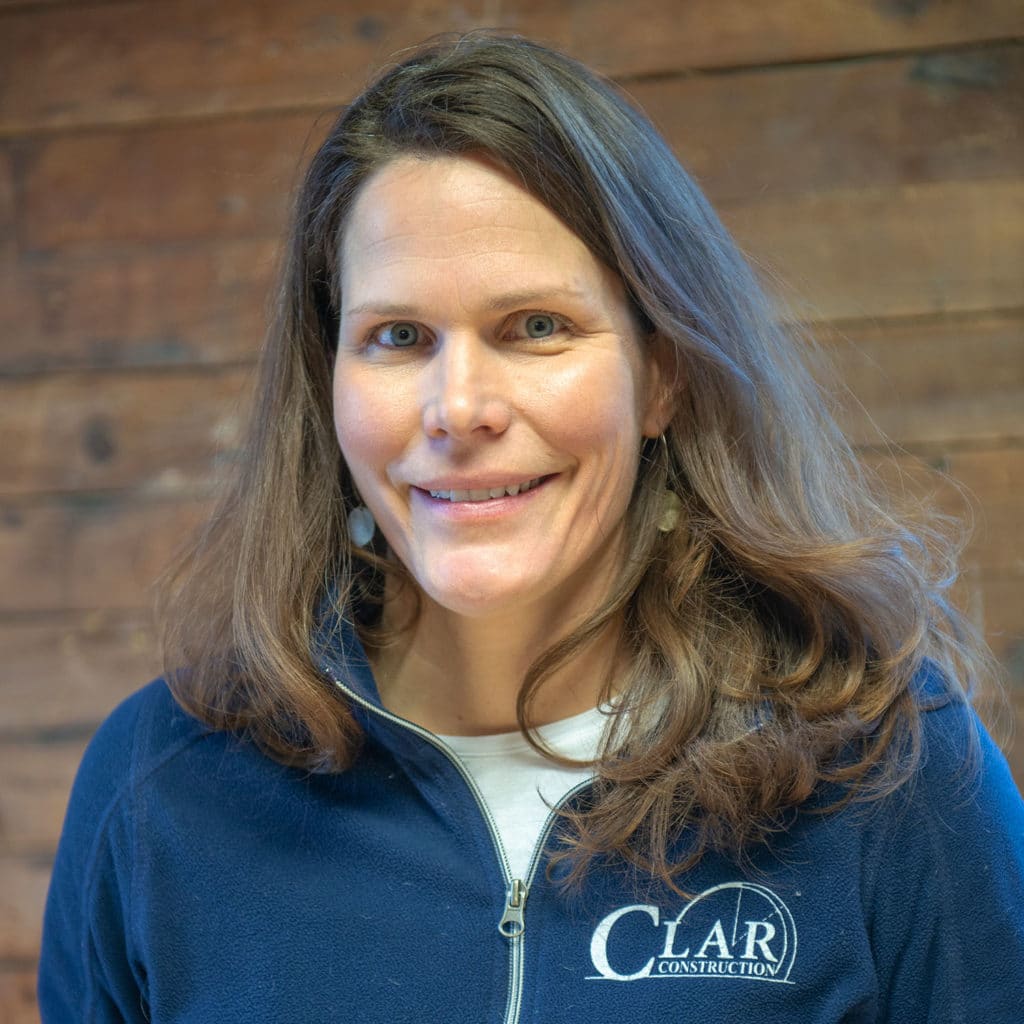 Dana provides the bookkeeping expertise to Clar Construction. Working mostly behind the scenes she does a huge job in keeping our house in order!